Jhund Movie Review: Director Nagraj Popatrao Manjule Amitabh Bachchan starr Film 'Jhund' Releasing in cinemas this Friday.

By the way, many films have been made in Indian cinema by adding sports, which have had a huge impact on the audience.

But this film of Nagraj Manjule does not just show a game like football, but through the playground, brings the 'India left behind' of our society on the screen of cinema.

In this film, a slum child asks 'What is this India...' If you also want to know the correct answer to this question, then you should watch this film.
Story: The story of 'Jhund' starts from the slums of Nagpur, where chain-snatching, beatings, riots, theft, drugs, drugs or whatever is called evil in the society, from child to youth, they do all the work.

These slum children are called 'dirt of society', but they won (Amitabh Bachchan) , who is a professor in a college built near this slum, does not see dirt but talent in these children.

Vijay not only feeds these slum children a game of football by investing his own money, but also prepares them like a team.

But whether this happens, and whether the society gives space to these marginalized children, you will get to see it in this film.
Before starting the talk of 'Jhund', let me tell you that Nagraj Manjule is there, who created a ruckus across the country with his Marathi film 'Sairat'.

'Sairat' is originally a Marathi film (which has been recreated in Hindi as 'Dhadak' by Karan Johar's production house) and the success of this film can be gauged from the fact that people who do not know Marathi Also saw Sairat and praised it fiercely.

I mentioned this here because if you have seen 'Sairat' then you know that Manjule is not a director showing the magical world on cinema.

He keeps the truth on screen, in a very desi and sour style and sometimes this truth is so naked that we feel ashamed.

'Jhund' is also the same naked truth.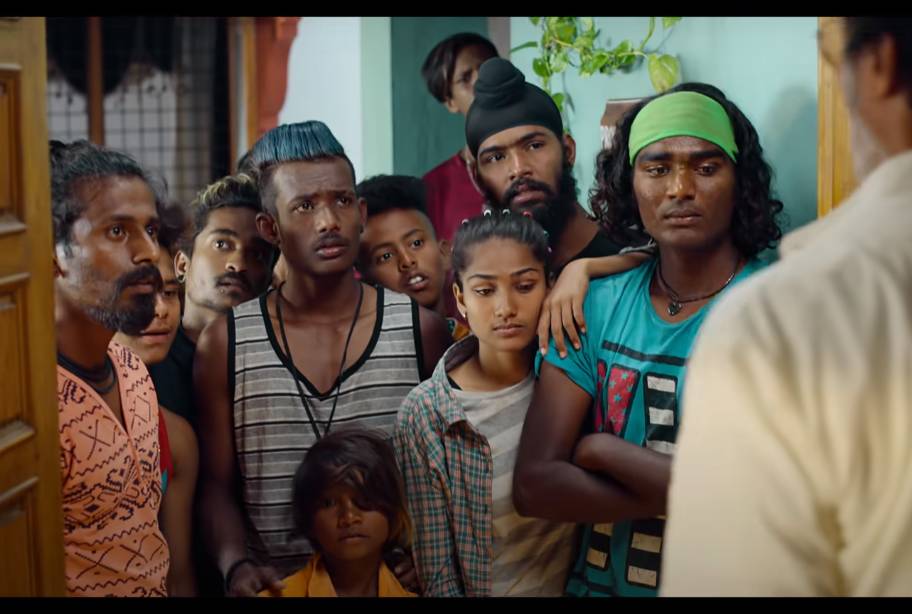 The story of Jhund is based in Nagpur.
From the very first scene of the film, you see such a face of the world of slums and settlements, which is absolutely true.

In which there is no attempt to do 'painting' by force.

In this 3-hour film, the opening time has been spent in setting the character and the atmosphere, whose story you have to hear further.

Although I found this film a bit long and it could have been shortened a bit.

Many scenes can take you long.

There is not much use of background score in the film, but the music of this film is good.

Music director Ajay-Atul has also some emotional and 'Zingaat' type song 'Jhagda Jhala...' in his signature style.
Talking about acting, I do not think it would be right to judge Amitabh Bachchan for acting, because he has now become an institute of acting himself.

But the praiseworthy thing is that the children who have played the role of slum children in front of Amitabh Bachchan are amazing.

His style, body language, you will appreciate everything.

Bollywood is not a dishum-dishum of style, but you will get to see the real fight that is called.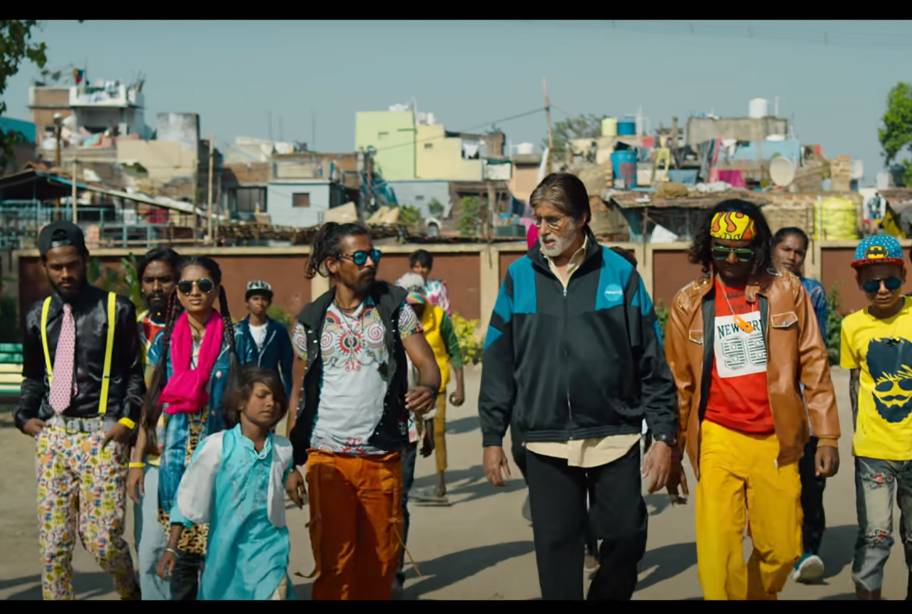 Amitabh Bachchan has become a professor in Jhund.
There is also a football match in this film, seeing it, you may remember that scene of 'Chak De' like me… when the team that reached the World Cup wins the match with a tie-breaker.

In the end, for the audience who have been watching a Hindi film, it is a good effort of a Marathi director, who shows the cinema in a different way.

Sometimes you will find this film like a documentary, but it is also a way of telling a story and I think it is a fun way.

3.5 stars to this film from my side.