RRR Movie Review: Junior NTR, Ram Charan and director S. s. Rajamouli (SS Rajamouli) i.e. the pan India dream of three 'RRR Movie', which he had been coordinating since when, finally got released on screen today.

With the release of RRR, Rajamouli has again reminded people that cinema is a director's medium.

A director who has decorated a brilliant story in his bag can top any language school in the country.

After topping the entire district with 'Bahubali' in 10th, Rajamouli has passed with distance in 12th with 'RRR'.

Although the tightness of 'Bahubali' has loosened up a bit, but what is 'larger than life' cinema, the answer to this question will once again be found in 'RRR' (RRR Movie Review).
Talking about the story, that period of India, when India was fettered by the shackles of subjugation, then the freedom struggle was being fought at different levels.

On the pages of that era, Rajamouli has prepared a story of imaginary freedom.

There are two heroes of this story whom the director has shown as fire and water.

Aag is Ram (Ram Charan) who is a dangerous policeman and works only in the British army.

This is such a policeman who, on the orders of his officer, enters alone in a crowd of thousands.

The second is water – Bhima (Junior NTR) who is straight, peaceful and just happy in his own world.

Bhima belongs to the Gond caste, people who are very peace loving and live in herds.

The story is about the battle of these two.
See, there is a lot to tell in the story, but when director Rajamouli has kept the story hidden and cherished even after the delay of this film, then one has to go to the cinema halls.

Talking about the high-points of this film, its action comes at number one, which is tremendous.

The scene of Raj Charan's introduction, believe me, when you see it on the screen, your mind will say again and again that this cannot happen, it is impossible… but it is the director's art that he will call this scene in this way.

It is kept that your heart will silence your own mind that 'Abe quiet, it can happen'.

Apna Ram Charan Koi Bahubali Se Kum Hai Ke…" The action of the climax is so strong that what to say.

There are many sequences that you might not have seen before.

Especially the sequence of Ram breaking the jail while sitting on Bhima's shoulder is quite unique.

Look, your applause will come out, I guarantee.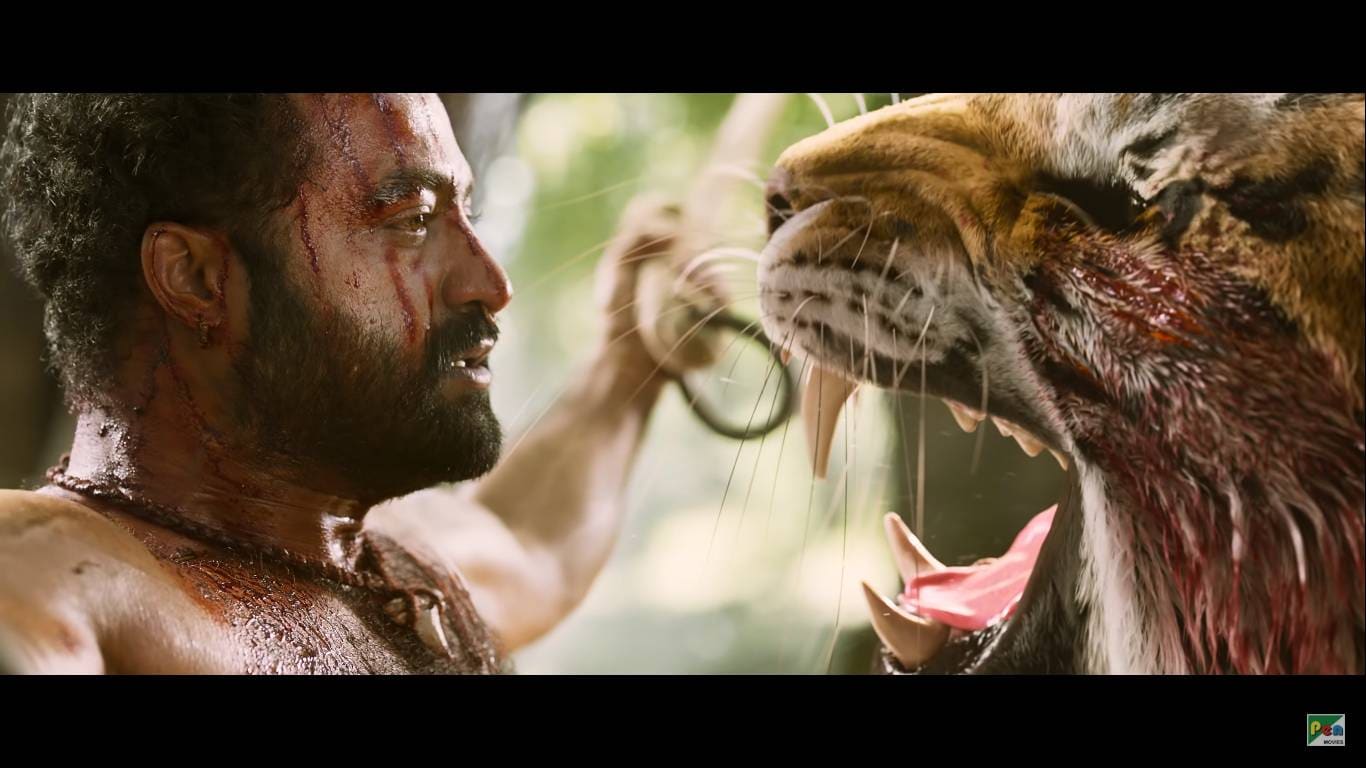 Junior NTR is in the role of Bhima in 'RRR'.
My complaint from the film is that in 'Bahubali', where the story was made superlative with logic, some places in this film have been left out.

In one scene, Bhima is hiding in Hathras while hiding from the police, but as soon as a suspense opens, he breaks the entire blockade in a pinch and reaches the jail near Delhi.

Also, before the interval, you may find the story stretched in some parts.
Talking about acting, this film is only of Ram Charan and Jr NTR… If you wait a lot for Alia Bhatt, who was seen in the promotion, then you will be deceived.

Ram Charan and Jr.

NTR proved that the craze of his fans for him is not like that.

Both the actors have used their voices in Hindi films as well and their voices have also suit them perfectly.

If you are watching South's film dubbing in Hindi, this feeling will not come.

Both the actors have been excellent in their respective roles.

On the other hand, talking about Ajay Devgan, his role may be small, but even in just a few minutes of scenes, Ajay has been seen leaving his impact.

While watching the film, in between, I saw Bhuvan with 'Lagaan' in Junior NTR.

The innocence of both seems to be very similar.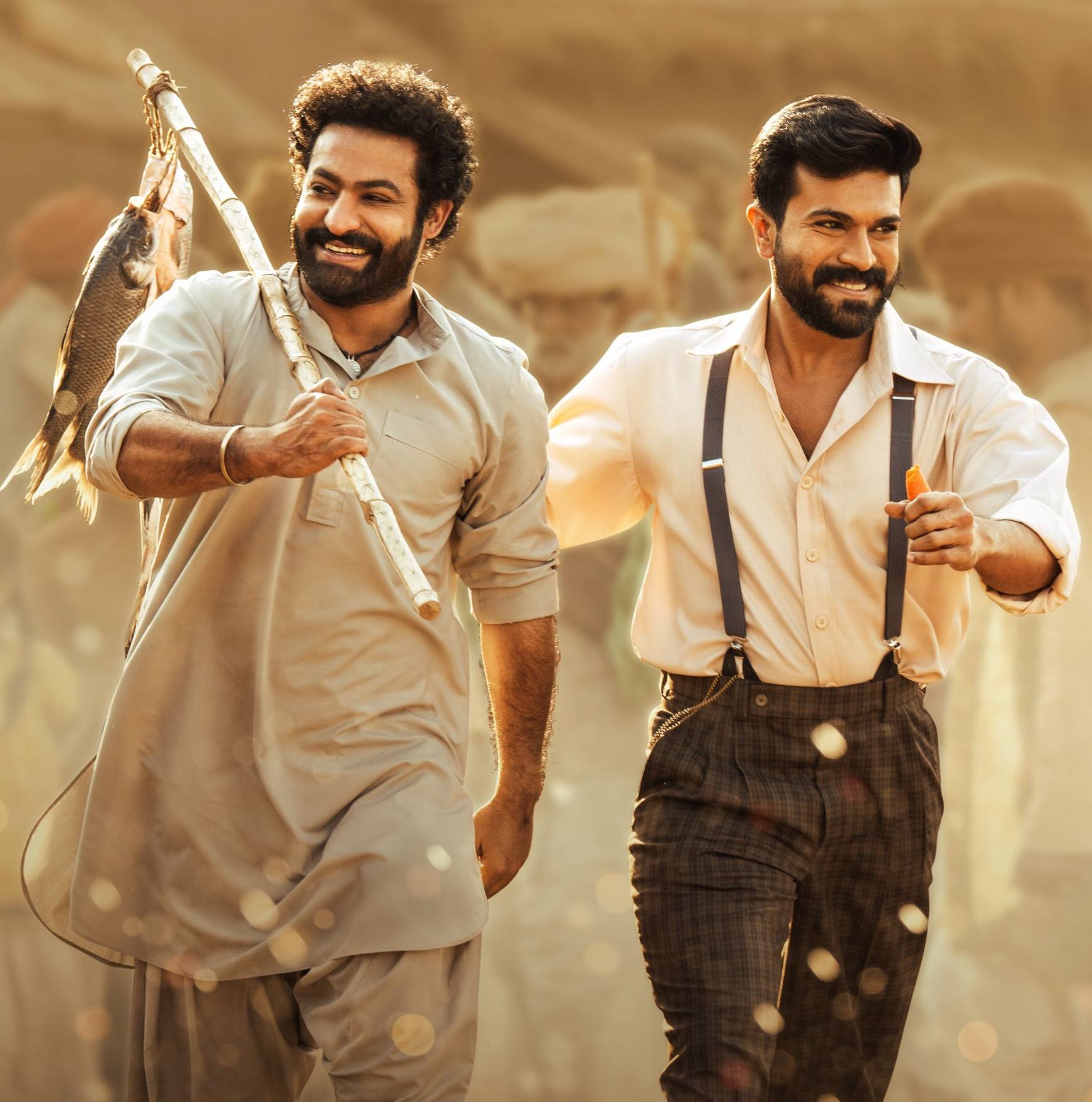 Jr NTR and Ram Charan will be seen together on screen for the first time.
After watching director Rajamouli's RRR, it is clear that Bollywood cannot be divided just by copying the story of South's superhit films.

What is a Pan India film and how is it made, its director sir can bring an online course.

Rajamouli has the skill to create a world based on the fiction story on the screen and considering his skill, this film is given 4 stars from my side.